What would you do if your daughter went missing… and how far would you go to get her back?
   A little girl is found in a parking garage, cold and alone. Though her past is a complete mystery, the couple who discover her are determined to adopt her and raise her as their own daughter, to give her a family and a home.

Years later, Ally is a bright young student attending college and starting to make her own way in life. Though she loves her adoptive parents Dan and Holly, she can't help but remain curious about her past. And then it happens- a mysterious letter arrives from a man claiming to be Ally's real father. And then Ally disappears.
Dan knows she's in trouble, and it's up to him to bring her home. But can he find Ally before it's too late?
  Keep Her Close is a fast-paced thriller that delves deep into the heart of every parent's worst fears, and the lengths one determined father is willing to go to find his daughter- even as he struggles with his own inner demons. In typical Erik Therme style, it boasts a dark and looming plot that steadily builds in intensity with the turn of each page, along with a wide assortment of colorful characters so real you'd swear you already know them. A gripping story that will keep you reading well into the night… and perhaps leave you a little more cautious about the people you let into your life. A must-read!
---
To add this book to your shelf on Goodreads, click HERE
To purchase your own copy of Keep Her Close on Amazon, buy HERE
---
About the author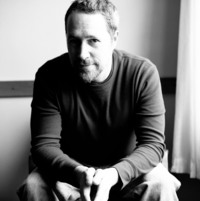 Erik Therme has thrashed in garage bands, inadvertently harbored runaways, and met Darth Vader. When he's not at his computer, he can be found cheering on his youngest daughter's volleyball team, or watching horror movies with his oldest. He currently resides in Iowa City, Iowa—one of only twenty-eight places in the world that UNESCO has certified as a City of Literature. Join Erik's mailing list to be notified of new releases and author giveaways: http://eepurl.com/cD1F8L